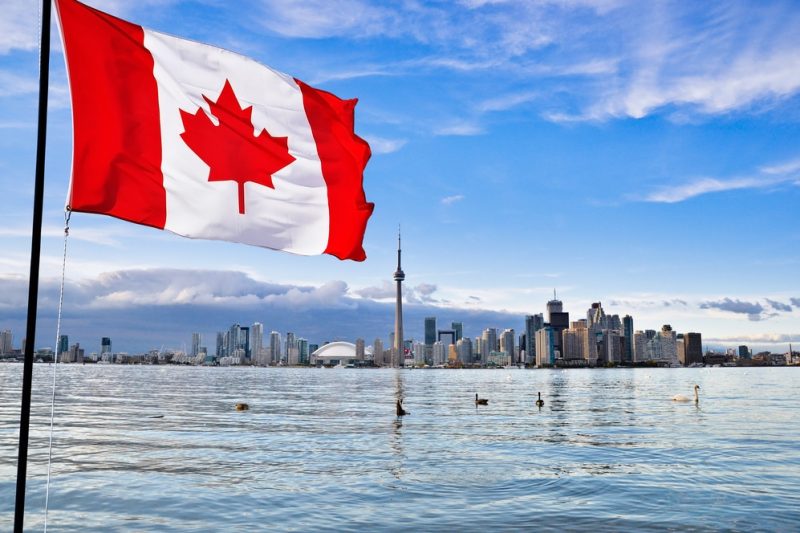 Express Entry Draw August 20, 2020 #161

The invitation for Express Entry Draw took place on August 20, 2020, which was the 161st Express Entry Draw. The draw offered 3,300 ITA to those with a cut-off score of 454. This draw was specifically towards candidates who qualify for Canadian Experience Class (CEC) Candidates who have been invited to apply for Canadian permanent residence. This was the 4th draw conducted in August. Canada is inviting thousands of immigrants to apply for Permanent Residency every month.

The next express entry draw is expected to occur on September 2, 2020.

Calculate Your CRS Score with the CRS Calculator

VisaPlace has created a CRS calculator. Speak with Cris, the CRS calculator bot, to find out what your estimated CRS score is.

Once you determine your CRS score you will know your eligibility for Express Entry based on the minimum CRS score on previous Express Entry draws.

Improving Your CRS Score

If you need help improving your CRS score before the next Express Entry Draw in September here are 8 ways to improve your CRS score.  More invitations are expected to be issued over the coming weeks, months, and years, benefiting individuals and families around the world wishing to make Canada their new permanent home. The Comprehensive Ranking System is a score out of 1,200 used to benchmark federal economic applicants against one another. It's a part of the Express Entry mechanism, which was established in January 2015 to process residency applications. The score is used as a cut-off point in Express Entry draws. It is designed to project a candidate's likelihood of being economically successful in Canada.
Unlike the US, where immigration fees are increasing, Canada is working on getting rid of Citizenship Fees entirely due to the financial crisis because of COVID-19.

Numerous applicants seeking Canadian Citizenship have announced that covering this fee is very challenging at this time especially when spouses and/or dependents are involved.

At this time, the processing fee is $530, which was increased from $100 by the previous Conservative government, plus a $100 "right of citizenship" fee.

Foreign nationals are ready for the government to stick with their word and get rid of these outrageous fees!

Promise to Waive Citizenship Fees
In the Fall 2019 election, the liberal campaign stated,
"Becoming a citizen allows new immigrants to fully participate in Canadian society, and the process of granting citizenship is a government service, not something that should be paid for with a user fee. To make citizenship more
affordable, we will make the application process free for those who have fulfilled the requirements needed to obtain it,"
Spokesperson Kevin Lemkay says the government remains committed to this promise but was not able to put a time frame as foreign nationals are getting antsy.
Experienced immigration professionals have noted that it is in Canada's "best interest to naturalize newcomers as fast and efficiently as possible" and proposed that the government AT LEAST reduce fees for bigger families which is when fees increase a lot and affect families with small budgets.
Immigration professionals and foreign nationals are still currently pushing the government to take action and waive these Citizenship fees.
Interested in Immigrating to Canada?
If you find yourself affected by this announcement and need legal assistance, contact VisaPlace today. All of our cases are handled by competent and experienced immigration professionals who are affiliated with VisaPlace. These professionals consist of lawyers, licensed paralegals, and consultants who work for Niren and Associates an award-winning immigration firm that adheres to the highest standards of client service.
Ready for the next step? Book your 1 on 1 consultation now or call us at 1-888-317-5770.
Have a Question related to your Immigration Needs?
Fill out the 
FREE Immigration Assessment
 form and get a response within 24 hours to see if you're eligible.
The assessment form should take approximately 5-7 minutes to complete. We will get back to you within one business day to let you know if we are able to help.
After the tragic explosion in Beirut Canada is offering special immigration for those that were affected. The Minister of Immigration and the Minister of Foreign Affairs issued a statement that indicates the efforts to assist those who were affected by the explosion in Beirut.

Canada's Assistance for Lebanese Canadians and Their Families
There are several measures that Canada intends to take that will help those affected by the Beirut tragedy.


Consular Services to be addressed quickly


"The Government of Canada's first priority is ensuring that affected Canadians and their families have the consular assistance and other support they need to navigate this difficult time. Canada is setting up a task force on Lebanon to support the delivery of consular services, and to ensure that questions related to immigration can be quickly addressed."


Lebanese Citizens in Canada on temporary basis can extend their stay


"Lebanese citizens in Canada on a temporary basis are also able to extend their stay in Canada if they are unable to return home because of the explosion. Canada will waive the cost of documents related to renewing their status for them as well as for Canadians and permanent residents in Lebanon who need to come home."


Funding $30 million in Humanitarian and Development assistance for Lebanese


"These commitments are further to a pledge of up to $30 million in humanitarian and development assistance for the people of Lebanon. This funding will help trusted partners like the Red Cross and the Humanitarian Coalition to address immediate humanitarian needs and support early recovery efforts."


Canadians and permanent residents in Lebanon have the right to return to Canada, subject to public health measures in place to prevent the spread of COVID-19.


There is also an immediate family exemption at the border for foreign nationals who are related to Canadian citizens and permanent residents, subject to having a valid temporary resident visa, the 2-week mandatory quarantine, and a visit that is not less than 15 days.


International students from Lebanon are able to travel to Canada provided they had a valid study permit issued before March 18, 2020.


Canada's partners at the United Nations Refugee Agency and the International Organization for Migration have recently started to resume refugee resettlement operations, and we will continue to prioritize and resettle the most urgent cases.


IRCC's ability to process applications is limited by the global pandemic, but we are focused on prioritizing applications for Canadians and permanent residents returning to the country, vulnerable groups, and people who perform essential services.